Treasures of the Caribbean Sea
on Le Boreal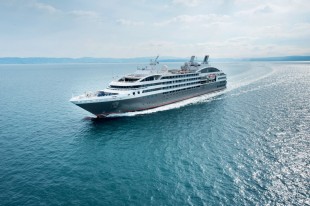 Treasures of the Caribbean Sea
12 days / 11 nights
From Panama to the United States, PONANT is inviting you to discover no fewer than 7 countries during a single cruise. Join us aboard Le Boréal for an all-new and exciting 12-day itinerary.
On the first leg of your trip, you will sail up the east coast of
...

Awaken Your Sense of Wonder – with PONANT Cultural Cruises & Expeditions
The world's only French-flagged cruise line and top cruise line worldwide in polar expeditions, PONANT Cultural Cruises & Expeditions currently has five distinctive and intimate vessels, embodying the essence of a private luxury yacht: the three-masted LE PONANT, an elegant sailing yacht accommodating 64 guests and four identically designed 'sister ships' with no more than 264-guests LE BORÉAL, L
...
Superior Stateroom Cat.SP3